Hello and Welcome to Iconic Edinburgh
Our original anchor shop had been trading in the historic Old Town of Edinburgh since 2005.
We had a long-standing reputation as one of Scotland's premier vintage and modern collectables shops.
Our Grassmarket store has now sadly CLOSED DOWN, and we now concentrate solely on our ONLINE sales and customers.
FREE LOCAL DELIVERY IS OFTEN AVAILABLE. Please enquire about this service.
SITE LAST UPDATED:
28 NOVEMBER 2023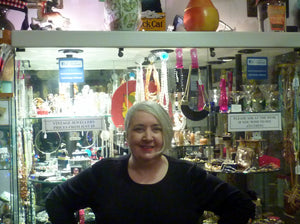 Iconic Edinburgh: About Us
Iconic Edinburgh is an online treasure trove of unusual vintage design items: featuring everything from Scottish antiques and collectables, cool vintage lighting to mid-century ceramics and glass & vintage toys and games.
The online shop is curated and maintained by Valerie Thornton Hunter, who previously worked for 22 years as Senior Curator of Prints and Drawings at the National Galleries of Scotland in Edinburgh.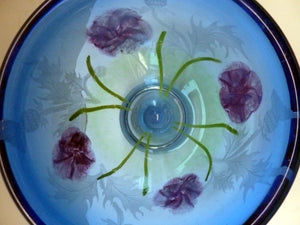 Scottish Art & Antiques
The Iconic Team (Valerie and Robert) have been collecting original artworks by listed artists, fine vintage jewellery, Scottish antiques and quality International design for decades. We have an eye for quirky and more unusual items.
The Iconic Team are widely travelled and have visited some of the most prestigious collections and museums worldwide.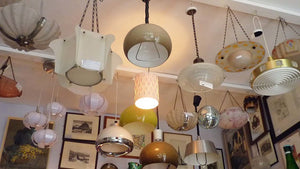 Our Promise
Always at the heart of our shop policies is to guarantee that all our customers are happy with any purchase from us.
As a small husband and wife team - we like to offer a more specialist and personal service with our sales and shipping.
Please feel free to follow us on social media - there are links to our Facebook and Instagram sites at the foot of each page. We regularly update these pages - so if you need to contact us, or just to stay up-to-date with things we are promoting or think you might be interested in: just click on any of the links on footer section here: then of course LIKE our pages for regular updates.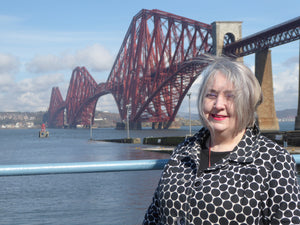 Expertise and Service
Valerie has a specialist knowledge of international museum collections and managing larger public collections. She also has extensive experience of looking after and handling valuable artworks, as well as expertise in curatorship, formulating and organising fine art exhibitions, public speaking, cataloguing collections, and specialist research and writing.
NEW IN STOCK: WINTER 2023
ICONIC DESIGN: OUR COLLECTIONS